Smarter Philippines through Data Analytics R&D, Training and Adoption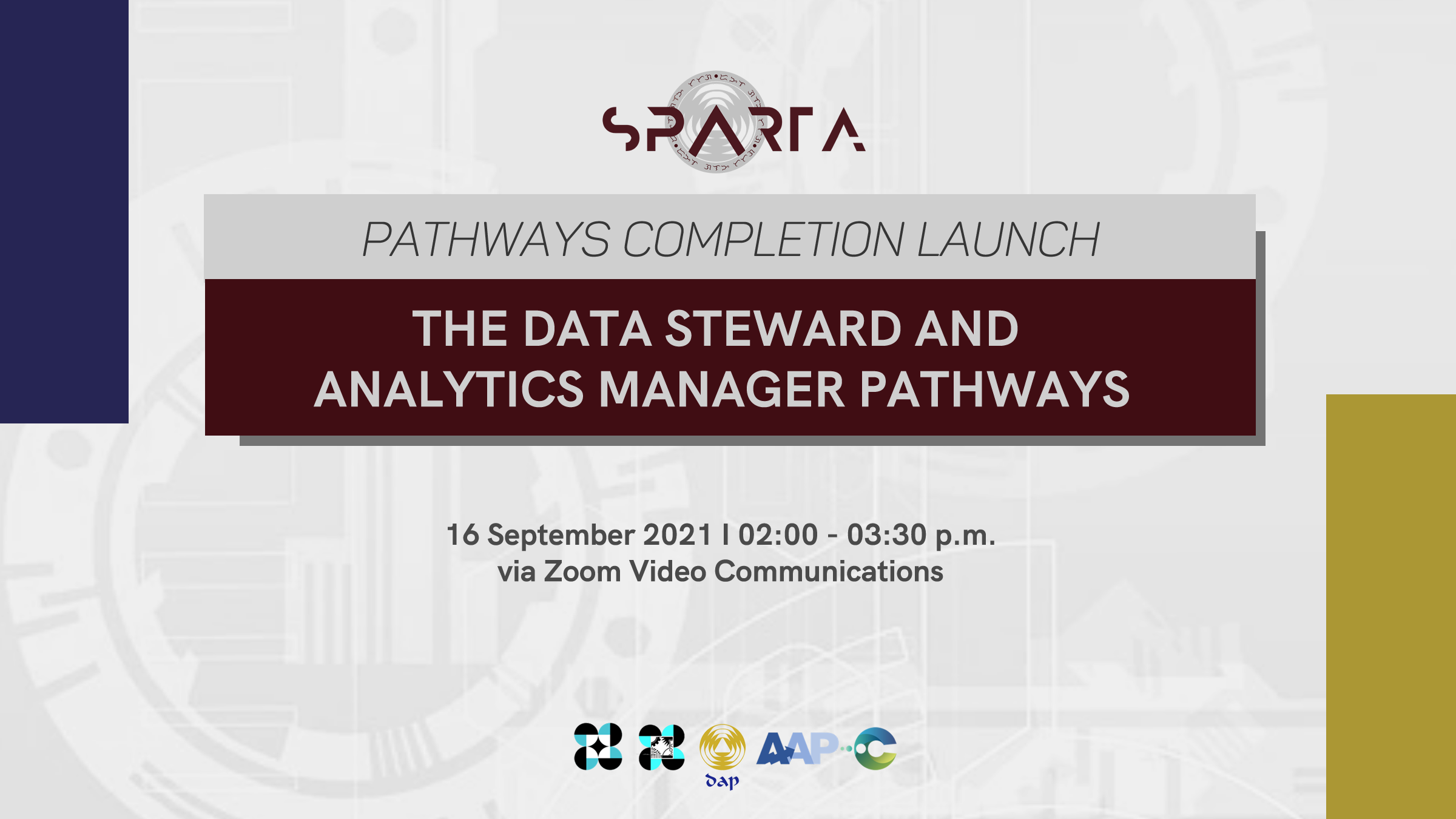 SPARTA Pathways Completion Launch: The Data Steward and Analytics Manager Pathways
Sep 09, 2021
Build your career in Analytics! Join us as we launch SPARTA's two recently completed pathways: Data Steward and Analytics Manager.
Gain insights on the career opportunities under these roles and understand their relevance in different sectors and industries. Register now at https://tinyurl.com/spclreg to save your Zoom virtual slots!
Those who were not able to register for Zoom can watch the event's livestream at Project SPARTA's Facebook page and a recording will be available on SPARTA's YouTube channel for those who missed the program. A Certificate of Attendance will also be given to participants who will complete the event's feedback form.